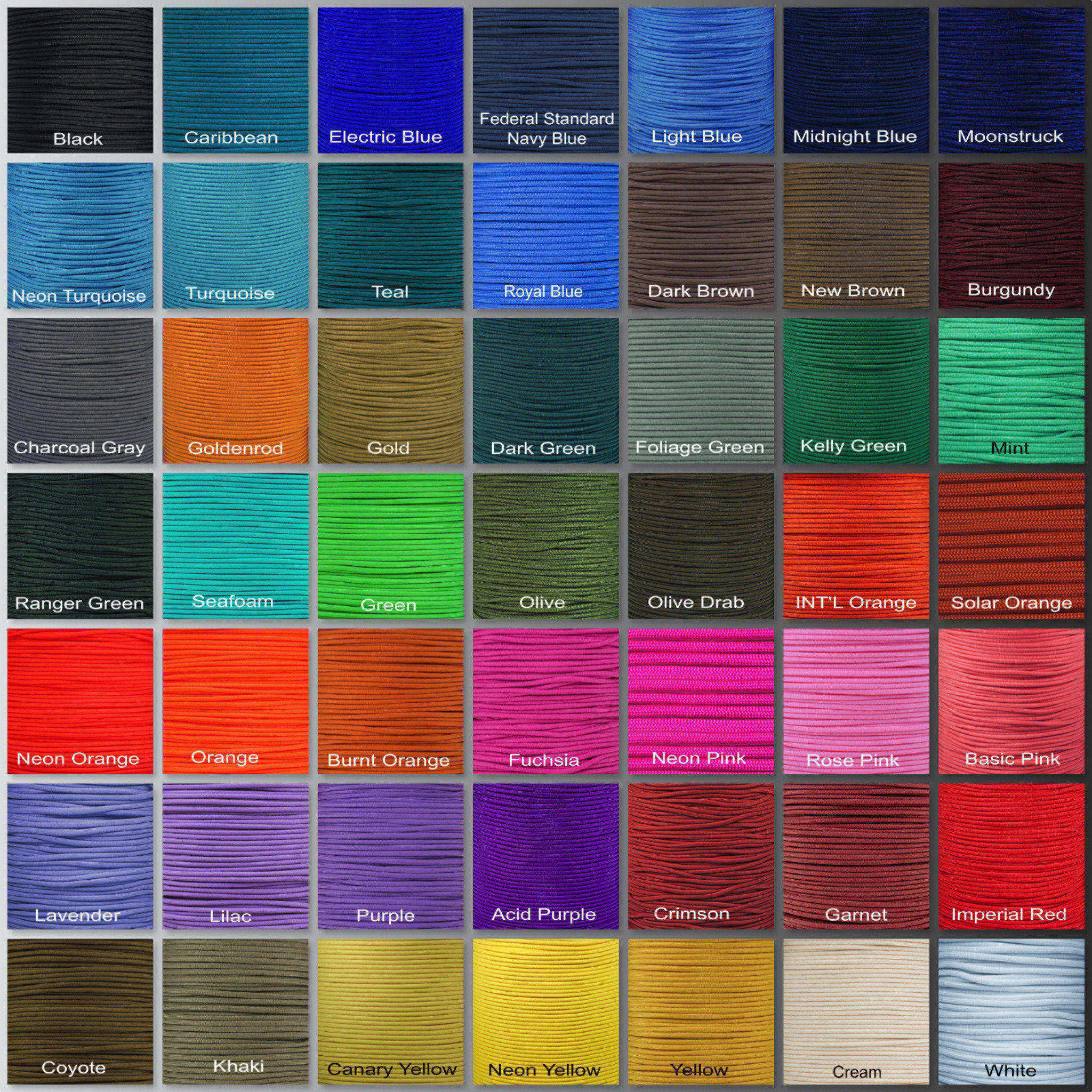 We know it's hard sometimes to find exactly what you're looking for, so we're more than happy to custom create anything you might be looking for. We have a huge array of colors of cord available as well as multiple different clasps, keyrings, belt buckles, even the hardware we need to create dog collars and leashes for your favorite little buddy!!
We're happy to put together a quick sample of a weave pattern together for you if we have the colors you're looking for in stock and you can always email us with a quick description of what you're looking for and we'd be happy to go over it with you.
There is a contact form at the bottom of this page you can use to shoot us a quick email to get the conversation started.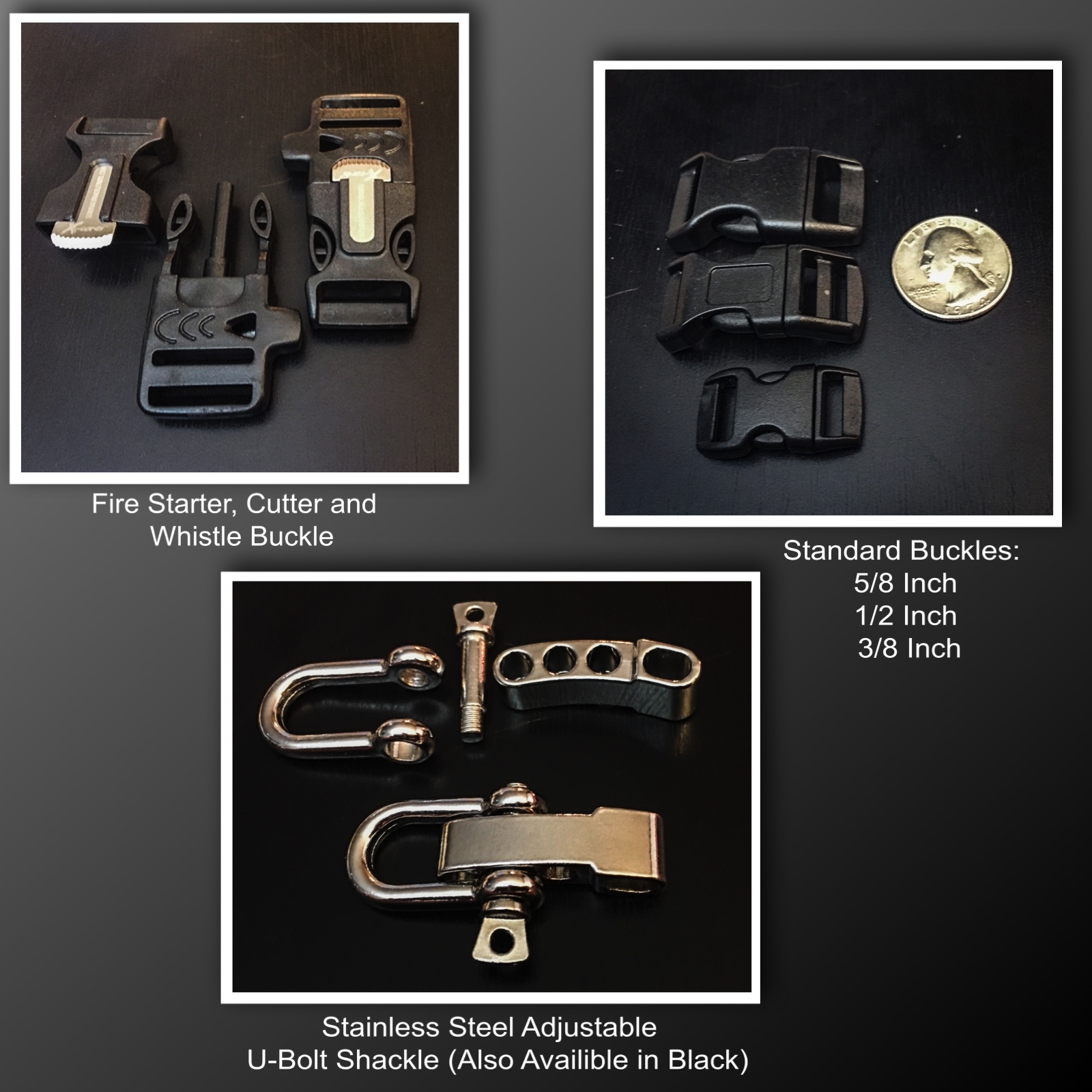 As you can see, to the right is our current color chart of a limited number of the most popular solid colors we find our customers selecting, but if there's a particular sports team, or company logo, maybe you even just want to match the color of your car, you can send as a picture and we'll work on finding the best match to the colors you're looking for that is available from our suppliers.
We also have various clasps availible including just a basic adjustable rope know, heavy duty plastic buckles of multiple sizes, stainless steel and black stainless steel adjustable shackle/u-bolt clasps, "survival clasps" that have a fire starter steel rod, striker, cutter and whistle in them and we're always open to idea if you have something else you'd like to see. Here are some examples of the clasps we have:
In addition to all those options we can add things to bracelets like a compass, metal takes with company or sports team logos on them, just about anything you can think of can be made into a tag.